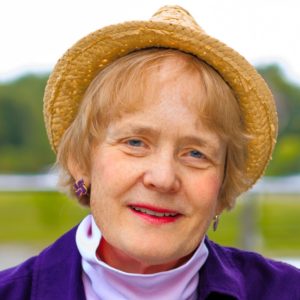 For school visits and speaking, I am prepared to lead groups in  the following:
Creating a group story with three-act structure modeled on various fairy tales. This involves:
—Creating a character as a group. What makes an interesting character?
—Creating a story line as a group.
—Adding story elements such as conflict.
A teacher in a homeschool co-op weekly for six years, I am comfortable in front of a classroom.
Here I am in an interview with agent Bob Shuman about my pre-published book, The Long Shadow:
A seven-minute talk at church on encouraging volunteering:
Bio:
Phyllis Wheeler set a goal at age 13 to write a children's book, a journey with lots of detours that has taken many years. She's written for daily newspapers, worked on airplanes as a mechanical engineer, and raised four children, doing some homeschooling along the way. She has lived in a variety of places including the South and the Northeast, but for much of her adult life has called St. Louis home. You can sign up for her occasional newsletter at PhyllisWheeler.com .
Note: You may use this photo or the high-resolution version linked to it. Simply right-click and save as. Photographer: Arpit Mehta.