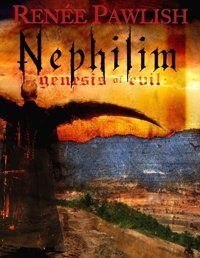 Nephilim Genesis of Evil by Renee Pawlish is our featured free ebook for today. This suspenseful tale picks up the Biblical mystery about the nephilim, a giant race born of angels and men, mentioned just once in Genesis. From the product description:
A dark power described in Genesis revisits the small mountain town of Taylor Crossing. After witnessing an evil presence in New York City, Rory Callahan comes out West in search of answers, and finds a town succumbing to supernatural forces. Now, an evil prophesy may be fulfilled by the Nephilim.
It's got five stars at Amazon on 31 reviews, so readers like it! You can read it on your computer if you don't have a Kindle; just set up a Kindle account at Amazon.com and download the free book.
Merry Christmas!