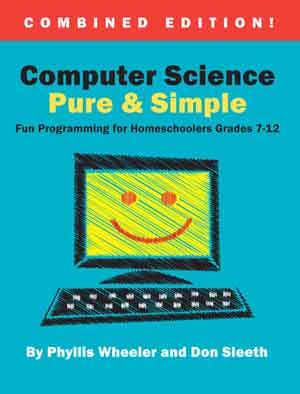 While homeschooling in the 2000's, I (a mechanical engineer and a creative writer) wrote computer science curriculums. I used the idea that kids are motivated to learn when they are creating. My curriculums have done very well over the years.
The books make use of the Logo computer language, invented at MIT just to teach kids. In Computer Science Pure and Simple for grade 7 and up, game-making projects move from very easy to complex, introducing grown-up programming concepts like looping and if-then statements.
There's also a book for elementary, written in two versions for two different logo software makers: MicroWorlds and Terrapin Logo. That is Logo Adventures.
For more information, check out my website at MotherboardBooks.com , or look for the books at Rainbow Resource or on Amazon.
So …. once a homeschooler, always a homeschooler at heart, right?
That's why I created this blog full of middle-school book reviews, to guide Christian parents in finding good books for kids.