Secret of the Lost Dragons, Guardians of Time Book 2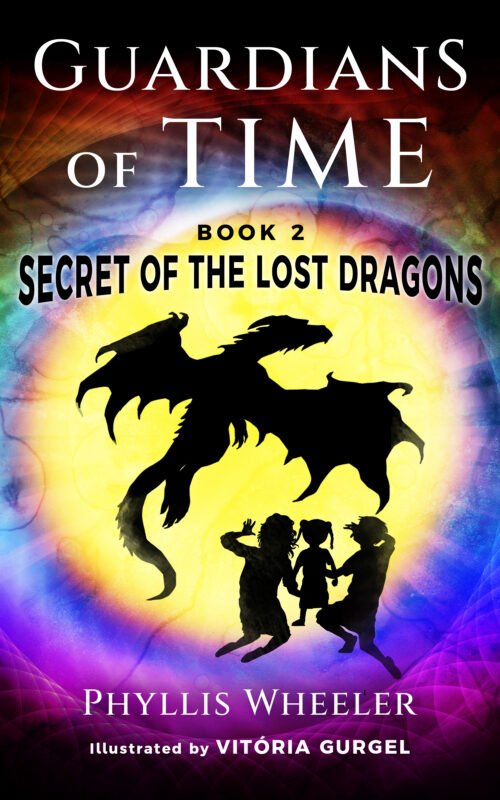 Traveling across space and time can take you to some dangerous places.
Eleven-year-olds Jake and Ava are seasoned time travelers stuck babysitting their four-year-old cousin, DeeDee. After a day at the pool, DeeDee stoops to touch a strange coin in their driveway—and vanishes!
Oh, no! What's there to do but touch the coin too?
The twins find DeeDee in a narrow desert canyon—facing a huge, fierce dragon. Clearly, it's time to leave. Jake and Ava grab DeeDee's hands and reach for the time-travel keys in their pockets. But their pockets are empty!
A family-friendly action-adventure for ages 8-11, Book 2 in the Guardians of Time series.
Order Now!