The Dog Snatcher Audiobook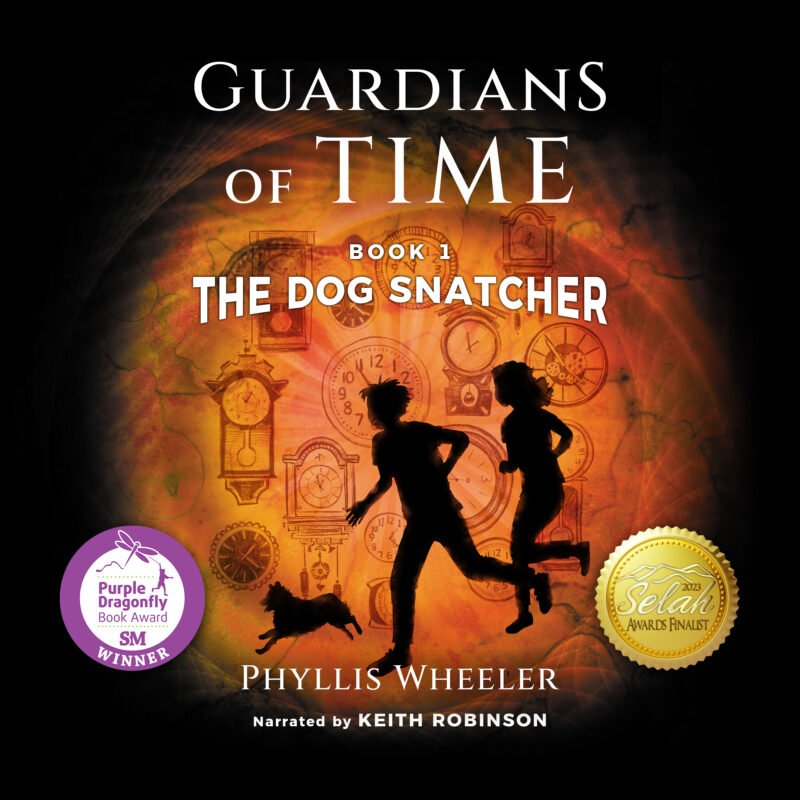 Recognized as premier fiction for kids--winner of a Purple Butterfly award, and named a 2023 finalist for the prestigious Selah Awards. For ages 8-11.
Eleven-year-old Jake is amazed to find a strange silver key at the end of his suburban driveway.  Then a teenage boy kidnaps the family dog and vanishes. Jake and his twin Ava are determined to find their dog, and soon they use the key to seek help in--of all places--a clock shop.
This clock shop travels through time and space, piloted by a 700-year-old Swiss alchemist. But the dog snatcher isn't easy to catch. He's a centuries-old alchemist too.
An illustrated family-friendly story full of surprises, including a trip to France in 1680. Containing 18 illustrations. Lexile® reading level 550L.
Order Now!